Chocolate Multi Collagen Protein Powder
Premium Grade Peptides, M.D. Approved
Purity of our multi collagen complex, both protein contents and amino acid profile, third-party verified by Bio-Synthesis.
$45.97 — or subscribe and save up to 15%

Buy 3, get an additional 15% off!
DISCOUNTS & PROMO CODES HANDLED AT CHECKOUT
15% OFF
You'll automatically save 15% on every single shipment!
NEVER RUN OUT

Put your collagen on autopilot! We recommend 1 scoop per 50 lb. of body weight daily. Please see helpful recommended serving chart below.
Our chocolate multi collagen protein powder sacrifices nothing, and our customer service is everything.
Our premium grade Chocolate Multi Collagen Protein Powder is both incredibly delicious and amazing for your body. Made from the best collagen ingredients (just like our unflavored multi collagen powder), Natural Flavors, Cocoa (processed from Alkali), and Stevia.
If you want to keep it simple, throw a scoop into a blender bottle with just water, shake, and enjoy. If you're a chocolate fan in general and want to experiment, we'd recommend mixing with milk (hello healthy chocolate milk!), greek plain yogurt, coffee, smoothies, and much more!
Our chocolate flavor is a fantastic option to add to your multi collagen lineup, helping keep your collagen intake both fun and tasty.
How much collagen powder should I take per day?
Dr. Cate, M.D. recommends 1 scoop of multi collagen powder per 50lb of body weight with a max 4-5 scoops daily for best results.
Learn more: How much collagen per day?
Ingredients of our Chocolate Multi Collagen
Free of Sugar, Artificial Sweetener, & Carbs. Loaded with YUM.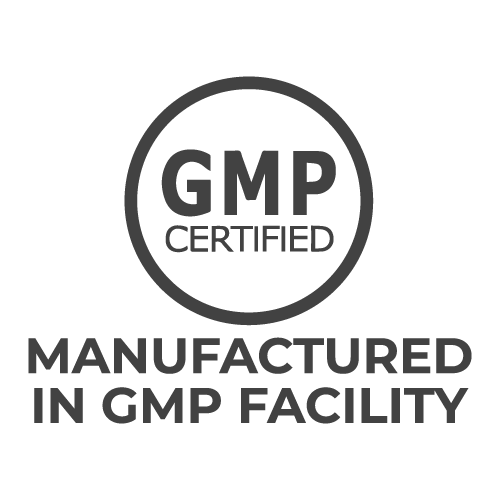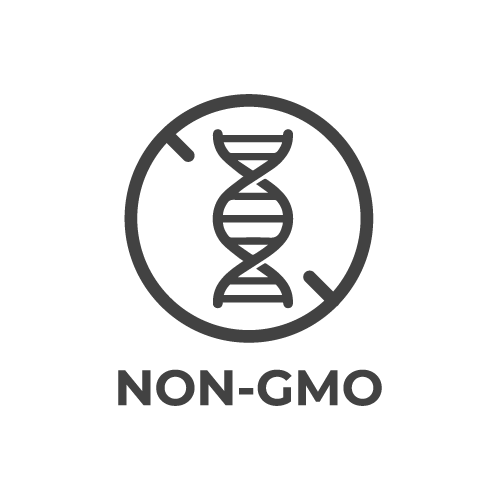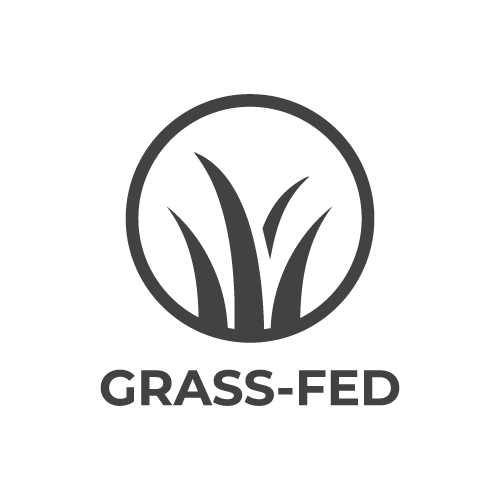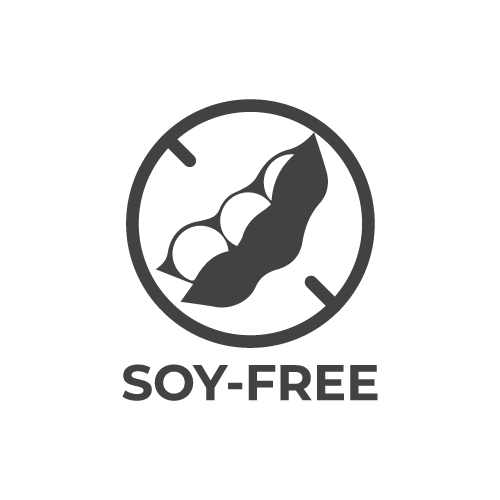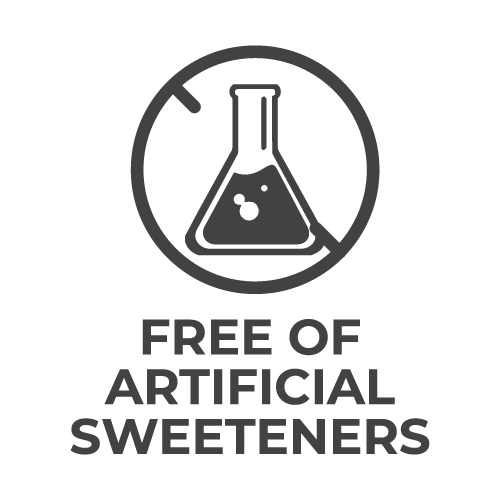 Hydrolyzed Bovine Collagen
Albumen Protein (from Powdered Egg Whites)
Hydrolyzed Chicken Bone Broth Collagen Peptides
Hydrolyzed Marine Collagen Peptides
Natural Flavors
Cocoa (processed from Alkali)
Silicon Dioxide
Stevia
Since we use bone broth as an ingredient (Chicken), our chocolate multi collagen complex also includes the "magic stuff" of glycosaminoglycans, proteoglycans, and glucosamine.
Amino Acids (amount per serving)

*essential amino acid

Alanine

616mg

Leucine*

228mg

Arginine

579mg

Lysine*

242mg

Aspartic Acid

406mg

Methionine*

58mg

Cystine

8mg

Phenylalanine*

145mg

Glutamic Acid

815mg

Proline

986mg

Glycine

1427mg

Serine

215mg

Histidine*

86mg

Threonine*

124mg

Hydroxylysine

27mg

Tryptophan*

10mg

Hydroxyproline

809mg

Tyrosine

54mg

Isoleucine*

99mg

Valine*

171mg
Try our delicious flavors!
The tastiest multi collagen with the biggest variety
I mean, chocolate? You can't go wrong with this delicious-ness. Mix with water, make a healthy hot chocolate, amp up your smoothie — we promise this flavor delivers!
Vanilla, a staple to our multi collagen protein products offering a smooth flavor for your next cup of coffee, protein shake, or just take it with H2O and drink away.
For those wanting serious flavor, Strawberry Lemonade is just that. It's a refreshing and vibrant flavor perfect with just water, in your morning yogurt, and much more.
The world's ONLY pumpkin multi collagen powder! Our Fall seasonal is a must for you PSL folks. Bye-bye Starbucks pumpkin spice latte!
What's cold weather without salted caramel? Boost your coffee or latte with this delightful Winter seasonal.
Imagine your Grandma's mouth-watering blueberry cobbler turned into a multi collagen. Amazing in water, milk, smoothies, baked goods, and more!
SEEN ON
FOX 35 Good Day Orlando
MORE THAN JUST
Beef or Chicken
CB Supplements multi-collagen contains collagen from 4 animal sources:
cows (grass-fed, pasture raised)
chickens (cage free)
fish (wild caught fish)
eggs (egg shell membrane)
Most collagen products are from one source (either chicken or beef) and only deliver 2 or 3 types of collagen at most.
There's debate around how many collagen types actually exist. Some say 16, others say 28, maybe there's 183?
Regardless of how many types are out there, collagen is awesome, important, and we need it. The key here is to understand that most collagen products contain only 3 types: I, II, & III.
CB Supplements multi-collagen contains 5 types of collagen: I, II, III, V, & X.
Ensuring your collagen has 5 types of collagen enables you to feel the full benefits of collagen with every scoop!
COLLAGEN 101
28 Types of Collagen?
CUSTOMER LOVE
Chocolate Multi Collagen Protein Powder Reviews
Multi Collagen Protein Powder - Chocolate - Every Day
Thank you, Vijayjumar for your 5 star review of our Multi Collagen -Every Day -Chocolate.
Perfect!!!
We add it to our coffee and plain Greek yogurt. It's simply FANTASTIC!! I've noticed strong hair growth and my nails are not brittle. That makes me think I'm getting benefits in my bones and joints, too. Haven't checked w the dr/tests, but I feel a lot more limber than I was.
Thanks for this product. It's a life changer. Also - and certainly not least of all - customer service is a DREAM!
5 stars all around!!
Crystal
Thanks so much Crystal!! We are super stoked your body is LOVING the collagen! You are awesome and we appreciate you very much :)
Chocolatte
I put a scoop of chocolate collagen powder in my coffee everyday. Besides needing the collagen for my 70 year old bones and joints, it allows me to eliminate adding sweetener. That's a bonus for someone reversing diabetes.
Thank you!
Yay!!! So happy to hear this Judith! We are happy you found us and that we have become a part of your daily routine!
CB Chocolate
Amazing it tastes so good!
You are amazing Katharine!
Breakfast
I warm my whole milk in my frother, add to cup with the scoop of chocolate collagen, mix well and add 2 shots of espresso! Tastes great and holds me all morning.
OMG this sound amazing Jennifer! Thanks for sharing! Glad you are enjoying your daily collagen :-)
Yummy
I love the chocolate in my coffee each morning!
Can't wait to try the salted Carmel!
Fantastic taste and texture
Okay I love it so much! I put it in my morning smoothie and it's not grainy or goopy like other collagen powders Ive used before.
We love you Bri!!! Collagen in the morning is the best way to start the day!
CB Collagen
Great chocolate flavor, delivered as scheduled, and reasonable price!
Hey Kevin! Thanks for your review! Aren't subscriptions the best? Scheduled collagen as you need it, and delicious too!
Chocolate Treat
I am a new convert to Collagen Protein Powder, especially CHOCOLATE. It's like dessert, but good for you! I may try another flavor next time, but honestly, I will do so reluctantly, because my daily dose of chocolate collagen is really nice. 5 stars, definitely!
Can't Wait for My Coffee and Chocolate Collagen Powder Each Morning!
A friend gave me a couple of samples of her Chocolate Multi Collagen Protein Powder to try after raving about it. I tried it and LOVE it! It taste great in coffee. I also have arthritis and noticed after using the collagen powder in my coffee daily that after a few weeks by knees are feeling better than they did. Whether it is the collagen powder or daily walking or both, I am not sure but I truly look forward to my coffee and chocolate collagen powder each morning!
Thanks so much for sharing your experience Liz. What better way to start your day than with nutritious chocolate flavored coffee?! We are super stoked to hear that your body is loving the benefits of collagen!