---
#
I - Represents type I collagen, the most abundant collagen type in our body.
II - Represents type II collagen. Found primarily in our joints and also helps support digestive health and promotes immune function.
III - Represents type III collagen. Found in many organs (most notably our intestines), blood vessels, and aids the structure of muscles.
V - Represents type V collagen. Found in the placenta of an expecting mother and eyes (cornea).
X - Represents type X collagen, considered the "eggshell collagen". Found in our joints and bones.
More on types.
---
A
Amino Acids - Molecules that combine to form proteins. Collagen has 19 amino acids. Amino acids are the building blocks of protein and categorized as either essential, non-essential, or conditionally-essential.
Autophagy - The process of our cells cleansing themselves, which happens after fasting for 12-16 hours. There are varying opinions on whether collagen powder breaks a fast.
---
B
Bioactive - Having or producing an effect on living tissue. Collagen protein is a bioactive peptide.
Bioavailability - The degree and rate at which a substance is absorbed into your body and made available.
Bioavailable - The ability of a substance to be absorbed and used by the body.
Bone Broth - The nutrient-rich liquid you get when you heat and stew bones and joint material for hours (or days). Bone broth is loaded with glycosaminoglycans. Bone broth is the OG of liquid collagen and one of 4 foods that contain collagen.
Bovine - Comes from the Latin word for "cow". Regarding collagen supplements, most brands will use cows and their skin as the main ingredient which provides type I and III collagen.
---
C
Clumping - Depending on the brand, quality, and flavor, you may experience some clumps in your collagen powder when adding to a hot or cold drink. Since collagen is a sticky protein (comes from the Greek word kólla), by nature it's meant to stick. Using a frother, shaker bottle, or stirring usually makes the clump go away in a few seconds.
Coffee - What's coffee got to do with collagen? Everything. Coffee is a very popular way to take collagen powder. Don't miss your morning coffee and collagen!
Collagen - The most abundant type of protein found in all mammals, including humans. Located in many parts of our body's connective tissue including hair, nails, skin, bones, muscles, tendons, blood vessels, and many vital organs including the heart, lungs, and our digestive system, most notably the small intestine. [more: What is Collagen?]
Complete Protein - A protein that contains all 9 essential amino acids. Collagen contains 8 essential amino acids, missing tryptophan.
Connective Tissue - Supports, protects and gives structure to other tissues and organs in the body. Examples of connective tissue; bone, cartilage, fat, blood, and lymphatic tissue.
Cream - Not the delicious cream you mix with your coffee & collagen, but the cosmetic skin cream/lotion "infused" with collagen that you rub into your skin. Per 2 doctors, topical collagen does not work.
---
D
Denaturation - When a molecule changes in shape. Does not refer to altering its nutritional contents. A collagen supplement has already gone through denaturing so you can digest it as well. [more: Heat does not destroy or damage collagen powder]
---
E
Eggshell Membrane - Yes, eggs contain collagen, but only in their membrane (the layer between the egg and the eggshell). It comes loaded with type I, V, and X collagen and is one of the four sources of a multi collagen supplement.
---
F
FDA (Food & Drug Administration) - Responsible for the safety and security of most of our nation's food supply, cosmetics, and dietary supplements. The FDA does not have authority to approve dietary supplements before marketed — the manufacturer is responsible and should follow good manufacturing practices (GMP).
Fibroblasts - Cells that create collagen in our bodies and live in all our connective tissue. They're developmentally programmed to produce collagen matrix, which is the main structural component of connective tissue. They are the key to increasing collagen.
Flavored Collagen - Simply unflavored/colorless collagen powder with added flavoring using stevia, natural flavors, and a few others. [more: Flavored Collagen Powder: The Ultimate Guide to Yum]
Frother - This magical handheld electric utensil helps mix your collagen powder into any drink. Also called a "Milk Frother". If your coffee mug was Batman, a frother would be Robin. Buy one for under $15.
---
G
Gelatin - Not the same as a collagen, but similar. Gelatin is a form of collagen with shorter amino acid chains, its chemical structure is different. Gelatin only dissolves in hot liquid (unlike a collagen supplement) and has gelling properties — which is needed in the kitchen when cooking. Gummies anyone?
Glycine - A non-essential amino acid, which contributes to cellular growth/health and needed for making important substances such as hormones and enzymes. Glycine, combined with Hydroxyproline and Proline, form a magical bioactive peptide.
Glycosaminoglycans - A family of powerful compounds found in bone broth that fill in the gaps between collagen fibrils and play the role as both a lubricant and shock absorber.
GMP (Good Manufacturing Practice) - When buying a collagen supplement, always look to ensure it was created in a GMP facility. This ensures the products are consistently produced and controlled according to quality standards.
---
H
Heavy Metals - Any metallic chemical element that has a relatively high density and is toxic or poisonous at low concentrations. The most common are Arsenic, Cadmium, Chromium, Lead, and Mercury. Heavy metals could be a problem in a supplement without third-party testing.
Hydrolysis - The process of extracting collagen from animals with boiling water to make a collagen supplement. This allows the collagen source (cow hide, egg albumen, etc.) to be broken down and bioavailable so it can be absorbed by our bodies.
Hydrolyzed/Hydrolyze - When a substance goes through hydrolysis, it is then considered hydrolyzed.
Hydroxyproline - A modified amino acid in collagen. When hydroxyproline is combined with the essential amino acids Proline and Glycine, a bioactive peptide is formed — which is the magic of collagen!
---
K
kólla - The word "Collagen" is derived from the Greek word kólla — meaning glue. Many like to call collagen the glue that holds our bodies together!
---
L
Liquid - Typically referenced as a form of collagen supplements available in purified waters, sports drinks, sparkling waters/teas, juices, and smoothies. However, bone broth is the OG of liquid collagen. [more: liquid vs collagen powder]
---
M
Marine - Collagen that comes from the skin of fish. Marine collagen is rich in type I and II collagen.
Multi Collagen - A type of collagen supplement made by sourcing from 2+ animals that contains all 5 types of collagen (I, II, III, V, X). A multi collagen has benefits over a single-source collagen (such as bovine only collagen). Also referenced as All-in-One, Multiple, Multi Complex.
---
N
Natural Flavors - This means that the flavoring materials come from a constituent of the flavor itself. If it is created from scratch, it would be an "artificial" flavor. Natural flavors are found in many supplements, including flavored collagen.
Non-GMO (Genetically Modified Organism) - A collagen product produced without genetic engineering. Scientists and consumer and environmental groups have cited many health and environmental risks with foods containing GMOs.
NSF - Previously known as NSF International and founded as National Sanitation Foundation, NSF protects and improves global human health. For 75 years, they've developed uniform, consensus-based national standards.
NSF Certified for Sport® - NSF's global program helps athletes, dieticians, coaches, and consumers make safer decisions when choosing sports supplements. See our NSF-certified collagen powder.
---
P
Peptide - A form of collagen protein composed of small chains of amino acids. Made by extracting collagen from animals such as cows, chickens, fish, and eggshell membrane and going through hydrolysis. Peptides are easier to absorb because they are smaller and more broken down.
Pills - An alternate way to take a collagen supplement. Even though collagen pills are just as effective as powder, they're more costly per gram of collagen and difficult to consume (aka swallow) for many people — 1 in 3 people will vomit, choke, or gag.
Powder - The most popular form of collagen supplements, made through a series of evaporation and milling techniques. 1 scoop of our multi collagen powder will deliver 7g of collagen protein!
Proline - A non-essential amino acid, extremely important for the proper functioning of joints and tendons, and healing of skin and gut lining. Proline, combined with Hydroxyproline and Glycine, form a magical bioactive peptide.
---
R
RDA (Recommended Daily Allowances) - The levels of intake of essential nutrients that, on the basis of scientific knowledge, are judged by the Food and Nutrition Board to be adequate to meet the known nutrient needs of practically all healthy persons. There is no RDA for collagen currently, but we have clues!
---
S
Stevia - A natural sweetener that comes from the leaves of stevia plants.
Monk fruit is also a natural sweetener, and there are more.
Supplement (Dietary) - Intended to add to or supplement the diet and are different from conventional food. Supplements are ingested and come in many forms, including tablets, capsules, soft gels, gel caps, powders, bars, gummies, and liquids. [see: The best way to consume collagen]
Synthesis - The general term to describe the process of how your body produces and forms collagen structures. Occurs in the cells of fibroblasts.
---
T
Triple-helix - The molecular structure formed when 3 collagen fibrils (Hydroxyproline, Proline, Glycine) wind together, like threads that weave together to form a strand of yarn.
Tryptophan - The missing amino acid in collagen, which prevents collagen protein from being considered a complete protein. However, the amino acids in collagen are unique and not found anywhere else in the world.
Types - Collagen is everywhere in our bodies and each kind is given a type — represented by Roman Numerals. We need different types of collagen for different functions in different parts. The 5 types of collagen that are mainstream and see in today's collagen supplements are I, II, III, V, & X (See #).
---
V
Vegan (collagen) - These types of products are false advertising. There is no such thing as vegan collagen since collagen protein can only be found in animals. Even products promoted as "collagen boosting" are misleading since there's no scientific evidence showing vegan foods (e.g. fruits, veggies) actually stimulates fibroblast to boost collagen production.
Vitamin C - Many sources claim that a collagen supplement needs to add vitamin C to improve collagen absorption. We're not that source. To manufacture collagen, the body uses a number of enzymes, and vitamin C helps one of those enzymes do its job. If you have enough C in your tissues, and most people do already, the enzymes will function. Adding extra vitamins and minerals to supplements could trigger harmful oxidation with its amino acids. Stick to a balanced diet! [more: The Truth about Collagen & Vitamin C]
---
W
Whey (protein) - One of the two main proteins found in dairy products (other being casein). Though whey and collagen are both derived from animals, contain amino acids, and come in powders — their benefits are different. [more: Collagen vs Whey]
The Highest Quality Multi Collagen Protein Powder
Collagen protein is a super-food that has delivered stunning health to our grandmothers and our caveman ancestors.
Made from the highest quality sources; grass-fed pasture raised beef, wild-caught fish, cage free chickens, and eggshell membrane.
Our multi collagen is a powerful food that maintains digestive health, aides sleep, boosts the immune system, supports bones and joints, strengthens hair/skin/nails, and much more!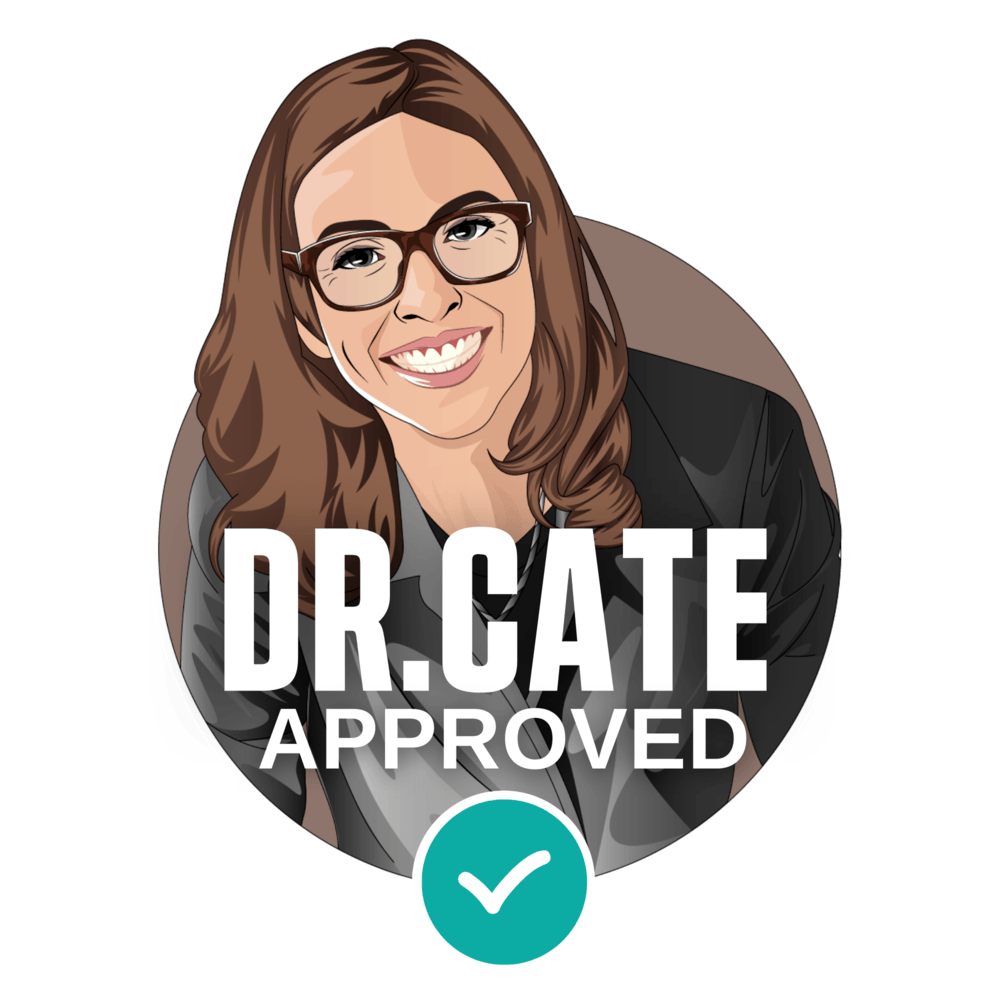 Board-certified, 20+ year M.D., Biochemist. NY Times bestselling author of Fatburn Fix, Deep Nutrition, & Food Rules