The formula for success has always seemed simple to us.
Tirelessly ensure your products and customers are the primary focus of your business.
And that's what we've done!
Our mission from the start was to help as many people possible with our premium grade multi-collagen protein supplements. We've already impacted the health of so many lives, and we're just getting started.
SEEN ON
Fox 35 Good Day Orlando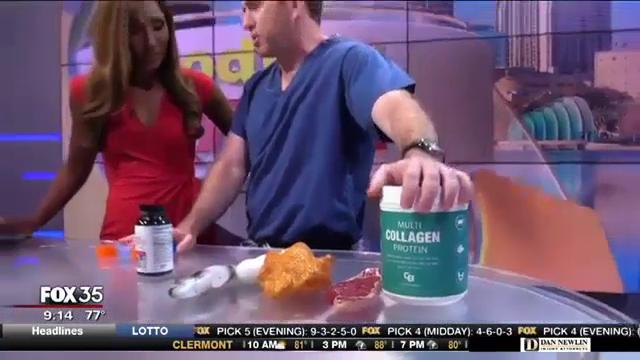 "I switched to CB Supplements because it's a combo of fish, chicken AND beef. Other national brands are simply beef peptides."
"Elbow miracle! I had been suffering with tendinitis in my elbow and after a week of adding CB Supplements multi-collagen to my diet, I no longer need a strap for pain."
"My hair, skin and nails have never felt and looked so good! I really enjoy taking this, especially since I have never been one to enjoy supplements or even other types of protein."
"I've made a commitment to be the healthiest and strongest version every year for my family and push myself farther regardless of age. CB Supplements helps me make it happen."
"Working out regularly can put a strain on your body. We've found using CB Supplements Multi Collagen Protein within a well balanced diet helps us feel and perform at our best."
"This product definitely helps us do it all, while juggling our careers and a young family. We are committed to setting a health & fitness example for our kids."
Jui Jitsu Athlete, CrossFit Coach
"I love knowing that the collagen I'm consuming is clean and of the highest quality. I highly recommend this product."
"I always wore knee and wrist supports due to achy joints. After about 6-8 months of CB multi-collagen I started to notice that my knees and wrists were feeling better & haven't needed any support since!"
"CrossFitting 4-5 times a week can take a toll on your body. This multi-collagen helps me recover better and stay consistent."
Co-Owner, CrossFit Orlando
"I had been using another brand of collagen for a while before trying CB and it's definitely on par with the big name brands...except cleaner and at a better price. Legit."
Owner, CrossFit Winter Park
"I am huge proponent of CB Supplements multi-collagen and always suggest it to the members at my gym and anyone looking to improve their health and overall well-being."
"CB Collagen has become one of my secret ingredients to staying healthy with a busy schedule full of long hours and travel. For my athletes it has become a key solution in supporting the recovery process."